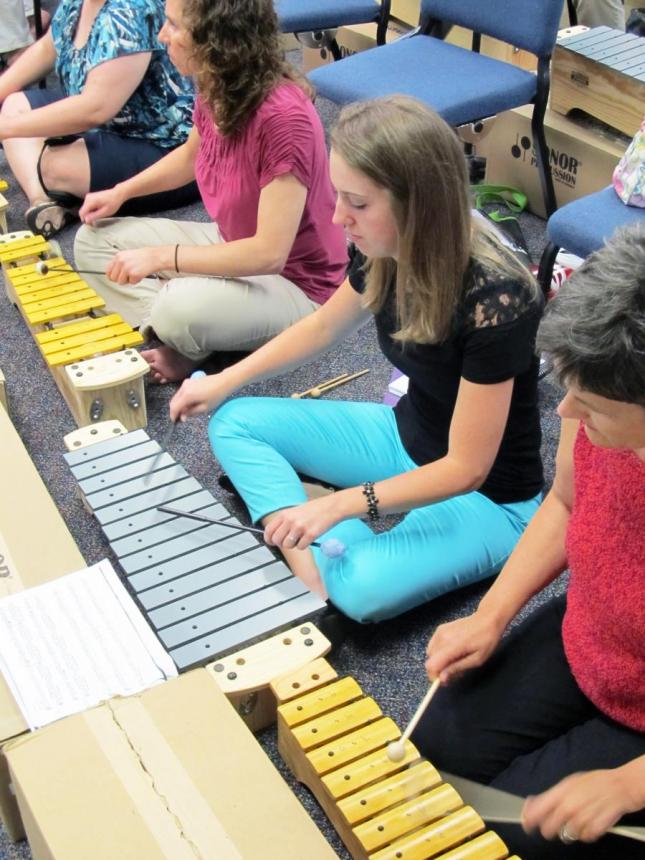 Movement, body percussion, speech, rhythmic and melodic ensembles, voice, and soprano recorder are combined in the Orff-Schulwerk Teacher Training Course, further develop the capabilities of class members to present activities and materials appropriate for the child.
Arranging and composition for the Orff instrumentarium is emphasized, along with lesson planning and curriculum development at the elementary level.
The course meets Monday - Friday from 9:00 a.m. to 4:30 p.m. during the last two weeks of June, every other year.
6 Professional Learning Units are available for the course.
Further Information: Email Roy Legette or 706-542-2756