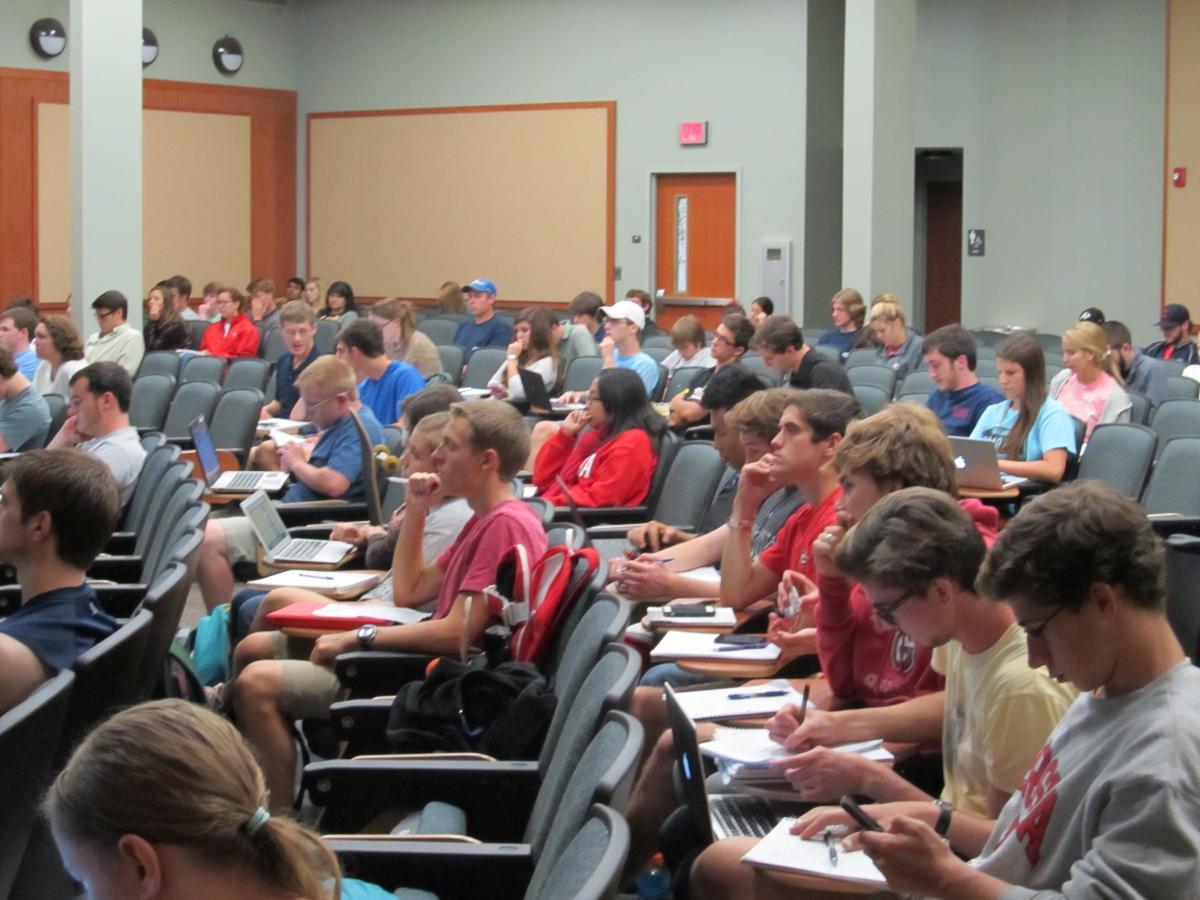 UGA Student Life
A Day in the Life of a Music Education Major, by Rachael Miller
A day at the Hugh Hodgson School of Music for a typical horn player like me usually starts out with a music class like piano, music theory, or an instrumental methods class.
After that first class, I like to venture just across the courtyard to the Georgia Museum of Art and enjoy a fresh cup of coffee or tea from the local Ike and Jane's coffee shop just inside. Sometimes I will enjoy my coffee on one of the benches in the courtyard or in the sculpture garden right behind the coffee shop. Other times I'll sit and talk with other music majors and friends in the lobby.
There is never a dull moment in the lobby but soon it will be time to head to the next class of the day; maybe music history or another methods class.
Then I will take some time with my own instrument warming up and preparing for my large ensemble class. But before ensemble, I will head to my studio class where all of the horn players at UGA meet and discuss topics that are relevant to our instrument. Often this will involve a few members of the studio playing a piece that they are working on and allowing the studio to make comments and offer advice. Sometimes the studio will play pieces as a horn choir in preparation for an upcoming concert.
After horn studio, it's off to large ensemble! In my case, this is band and sometimes orchestra. I'll spend the next couple of hours making music with my talented peers while learning from our wonderful band and orchestra directors.
After band, I will have one more class that is likely a core class and probably the only thing unrelated to music I will do for the day.
After my last class I will head home to work on homework and grab some dinner before heading back to the school of music for a concert or student recital.
Of course, every day may not be as busy but how lucky I am to spend the majority of my time doing something that I love so much: making and teaching music!
Rachael Miller
BMUS Music Education
Spring of 2015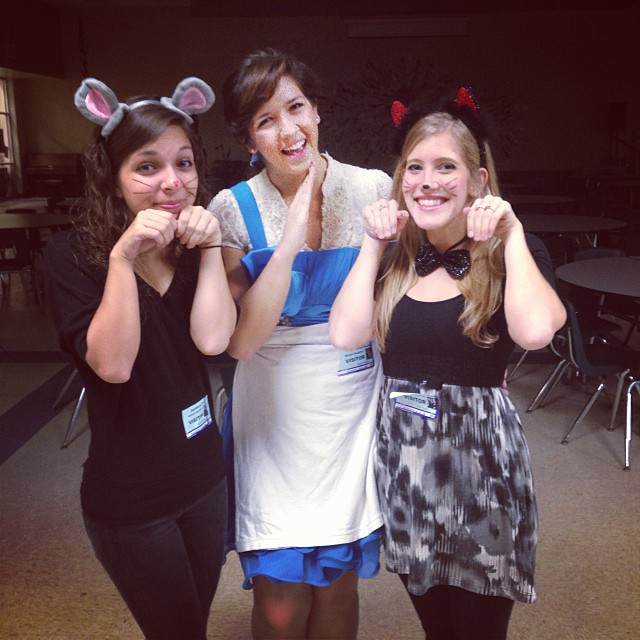 The Life of a Freshman Harpist, by Madison Miller
Being a harpist at the University of Georgia is an incredible privilege, an honor, and an opportunity beyond my wildest imagination.  It is also a big responsibility, which I embrace and really, truly love. 
The harp program here at UGA is continually growing and improving, and I am very glad to have the chance to be part of that.  In the half-semester that I've been here at Georgia, I have had more opportunities to play and perform at an incredibly high level than I have ever had before.  Professor Monica Hargrave is not only an incredibly talented musician, but is also a gifted teacher who treats each of her students as if they were her own children.  Being from Ohio, the sense of 'family' that I receive from the entire harp department is exactly what I needed; I am awfully far from home!  Professor Hargrave and all of the other harpists in the program support me in all aspects of my life as a college student and I believe I can count on them 100%. 
The music that I study here at UGA is varied and exceptional, including both solo work and orchestral pieces; I feel like I become a better harpist every single day.  
I think that some of the classes you are required to take as a music student can be difficult, and they challenge me academically – a lot! -  but I know how important they are to my musical understanding, and I work hard to do my best in these classes.  My harp study connects to all the other things I am learning in my other music classes, and I find that my understanding of music is growing exponentially every day. 
I am confident that the challenges that you face in life are given to you to help you grow, and I have grown more at UGA than I ever have before, in my life.  I couldn't be more grateful.
Madison Miller
Freshman Harpist
Fall 2013
School of Music Student Organizations
UGA Chapter of American Choral Directors Association
UGA Student Composers Association
The Dancz Center for New Music
UGA Musicology/Ethnomusicology Student Association
There are also active UGA Chapters of the National Association for Music Educators, the American String Teachers Association, Music Therapy Student Association, and Music Teachers National Association.
Studio Websites
University of Georgia Clarinet Studio
Visiting Artists and Student Tickets
Life changing and intimate master classes for School of Music students are sometimes part of visiting artists' schedules.  Experiencing the music of guest artists like Yo-Yo Ma, the Canadian Brass, and Branford Marsalis create memories that will last a lifeltime, and UGA student tickets for most Performing Arts Center events are available for just $5.00!  This is an amazing opportunity when considering the public pay as much as $80.00 or more for the priviledge of attending the same event.
Student tickets go on sale four weeks prior to each performance.  Approximately 20% of the house is reserved for UGA students.  Any of these tickets not purchased by UGA students are made available for sale to the general public at full price two weeks before the performance.  pac.uga.edu