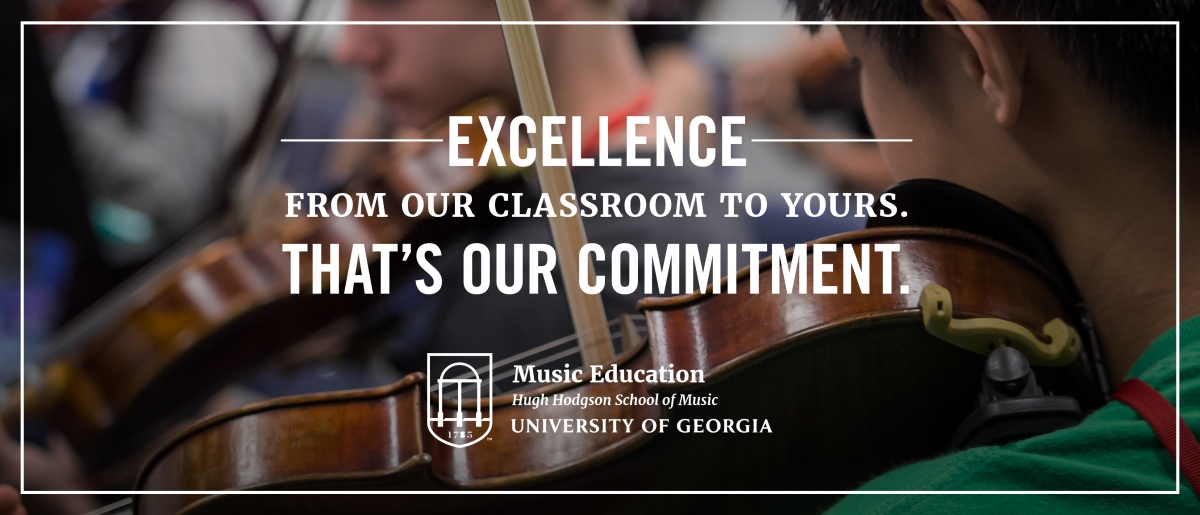 Music Education at UGA
Tapping the potential of the next generation of music educators from all over the United States and the globe.
Our mission? To equip a generation of exceptional and compassionate music educators through well-rounded training in music performance, pedagogy, and research. Experience intensive, hands-on instruction from world-class faculty at the Hugh Hodgson School of Music when you enroll in one of our 5 music education degree and certification programs. In addition to performing and collaborating with UGA's award-winning music ensembles, you will gain valuable firsthand teaching experience through diverse educational and community outreach programs.

Faculty
Degree Offerings
Non-Degree Programs and Workshops
Get Connected
Like UGA Music Education on Facebook. Questions? Email us at musied@uga.edu.